Click here for the best aesthetic visuals!
I'm just going to skip the apology part because half of them don't even know how long I've been procrastinating to write this post and they don't know I've written a part one and second, no one really cares about the apology because the blogosphere will do just fine without me posting part two of a post so many people have been wanting to read or that's just what I think. 👁👄👁
**************

Hiii Oreos!💕😁 Today I'll be doing a part 2 of a highly requested post (or that's what I like to call a post I was supposed to do 7 months ago)
Today's post is the next part in Netflix recommendations – in which I'll be sharing a bunch of Movies!😜🎬 Part 1 was of TV series's recommendations – which you can read by clicking here!😌
I don't really watch Amazon Prime anymore, so I'll only be including recommendations for Netflix.
---

From Up on Poppy Hill
My sister and I just watched this yesterday, and I loved it! It is such an interesting story with awesome animation🤩🙌 Idk if this is anime, or just a Japanese cartoon. I was also able to pick up a little bit of Japanese while I was watching!😆
For: Tweens and Teens
Description:
It's 1963 and Japan is in the midst of swift modernisation, leaving behind the Second World War's painful memories and focusing on a brighter future, symbolised by the coming year's Tokyo Olympics.
---
Full out
This is a really great movie with an inspiring storyline, based on a true story! It's about a gymnast. I loved this movie, and this is a good movie for a family movie night!😜
For: Everyone (mostly tweens)
Description
Based on the true story of a 14 year old gymnast as she closes in on her Olympic goals when her aspirations are crushed after a car accident. Gaining her movement and confidence back through dance she gets called back into the gymnastic world
---
Back of the net
This is a movie we watched for Family night🤩 It wasn't amazing, but still a pretty good movie. The first half is really boring though. It's about a physics geek who ends up in the wrong..academy for the summer.
for: Tweens
Description
Soccer student Cory Bailey arrives at a prestigious soccer academy and is determined to beat her rival's team in the national tournament.
---
June and Kopi
This is a dog movie – The genre is comedy/family. Again, the first half is really boring, but it gets better towards the end. It's an indonesian film ;P
For: Kids
Description
A street dog is taken in by a young couple, and the family pit becomes an instant accomplice as it adjusts to its new, loving home.
---
Feel the Beat
I LOVE this movie! It's a feel good movie and I've watched it twice. This is where a dancer gets kicked off broadway, she goes to her hometown and she coches in her old dance school! (yea that's not the correct description xD)
for: Tweens
Description
After failing to find success on Broadway, April returns to her hometown and is recruited to train a misfit group of young dancers.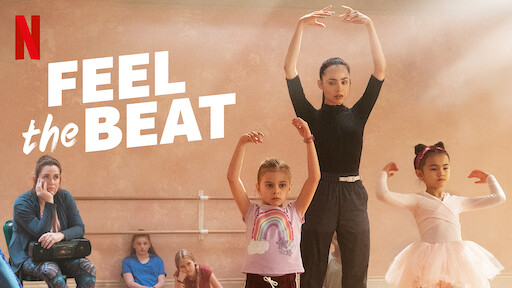 ---
It takes two
This is one of my favourite movies! It's based on the story "The Prince and the pauper" I definitely recommend watching it😄
For: Tweens
Description
Alyssa (a rich girl) and Amanda (an orphan) are two little girls who are identical, but complete strangers, that accidentally meet one day. Together they form a plan to try getting Alyssa's father to prevent making the biggest mistake of his life: marrying an awful woman.
---

Over the Moon
This is a really cute animated fantasy movie! I love animated movies in general, and this one was really good!
for: all
Description
Having grown up hearing her mother's favorite legend about Chang'e, pale moon's goddess who lives alone on the silent celestial body pining for Hou Yi, her long-lost lover, the brilliant thirteen-year-old girl, Fei Fei, is in for an unpleasant surprise. Then, as if that weren't enough, her doting father catches her off-guard by making a life-altering announcement, and Fei Fei's whole world comes crashing down around her. Now, determined to prove him wrong, Fei Fei sets out to build a home-made rocket and blast off to the stars.
---
Skater girl
This is a movie that came out recently, and ever since I watched the trailer, I knew it was going to be a.w.e.s.o.m.e. and it was! Skater girl is a really inspirational movie that I love!
Description
When a teen in rural India discovers a life-changing passion for skateboarding, she faces a rough road as she follows her dream to compete.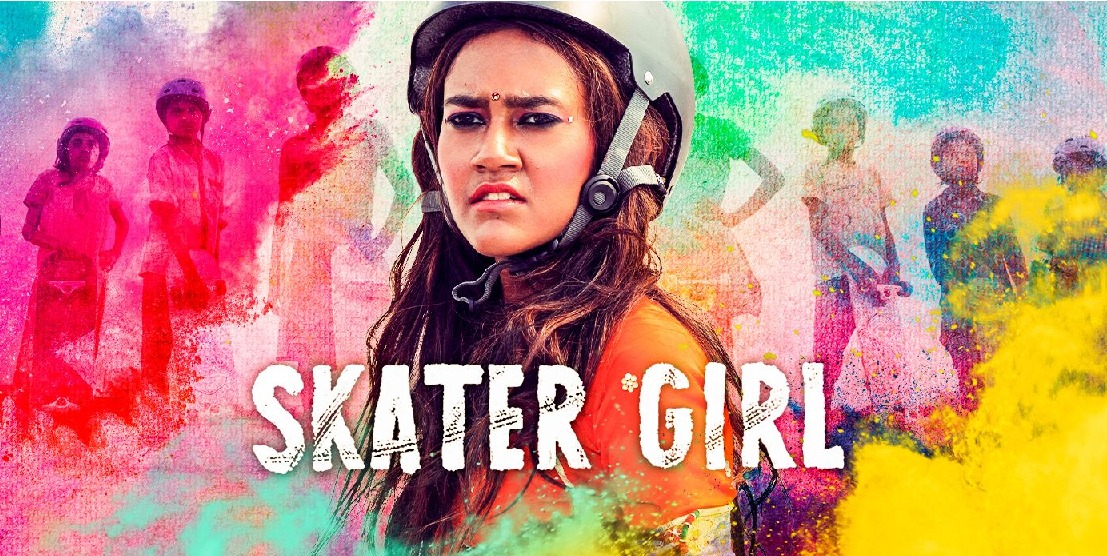 ---
And there you have it! 9 movie recommendations from Netflix. I hope this post entertained you! Thank you so much for reading😀💕
See ya later!
P.S. Clicking on the ads on my blog would be NiCe. (jk) 😂