Hiii everyone!! welcome back to my blog!! I hope you're having an amazing day so far 😄
Today I'll be answering more of your questions about mee!!! If you haven't read part one of the Q & A session, click here!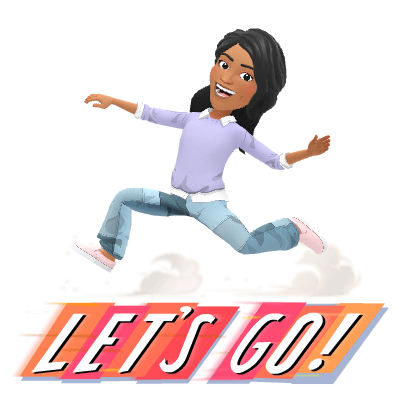 Diamond's Questions
How has your life changed since starting a blog?
A lot, actually. I made a bunch of friends, and….I'm not as bored as I was at the beginning of quarantine, so I spend a lot of time onscreen and…..I got an email? I wouldn't have gotten it if it weren't for my blog xD
oh! And I learnt a lot about … HTML, and uhh, a lot of things I didn't know before. I also got a lot better at typing, and learnt a lot of new words.
(idk if this is how I answer the question, maybe my answer makes no sense – but that's me.😝)

What is your absolute wildest dream about your life?
ooohhhh, umm I actually don't have an answer for this. 😶
---
Beck's Questions
If you had to sneeze a beverage, which would you choose?
wait, what?! how do you even come up with these questions-😂
Welp, I would go with …. sprite? it's my favourite beverage, that's all. NEXT
What's your least favorite kind of apple?
I've only had one kind of apple, and that's red apples. sOoOoo I don't really know.
---
Tori's Question
If you knew you could not fail, what is one thing you would like to do?
There's a lot of things I would like to do, but I'll say WRITE A BOOK. I feel like I don't want to be a writer when I'm older (I wanna be a vet 😄) and when I read through stories I've written, I feel like no one would actually read them 😩 so I've been discouraged to write, and If I knew I could never fail, I would like to write and publish a book 😉
---
Kaycee's Questions
When's your b'day?
Uhmmm….The 14th of August

When did u start blogging?
the 16th of June, 2020

When do you post?
I just made a new posting schedule!! from this post, All upcoming posts will be posted every SUNDAY at 4:30 pm IST
---
Kaelyn's Questions
What is your favorite and least favorite subject in school?
My favourite one's English, and my least favourite one has to be either IIT math, orrr biology xD

Favorite place you have traveled to?
Bali, indonesia!

A place you want to travel too?
Antarctica (xD) and Australia 😏

When was the last time you ate chocolate?
last week, I think.
update: today. (4th Feb😂)

Your favorite outfit to wear?
Uhmm..well, I don't really know. Anything I pick out with my jacket lol

What TV shows are you currently watching?!
I don't watch TV, but I'll say Peppa pig 😝 It's what I'm currently watching on Netflix
---
That didn't take a lot of time😌 But those were all of the questions!!
Thanks to everyone who sent questions for the Q&A!!
and thank YOU for reading!! 😇
(part one of the Q & A session)
See you next sunday!!
~The Curly Sue💙