Hello!! Welcome or welcome back!!😀
First of all, Merry Christmas🎄!!! (even if it was a couple days ago)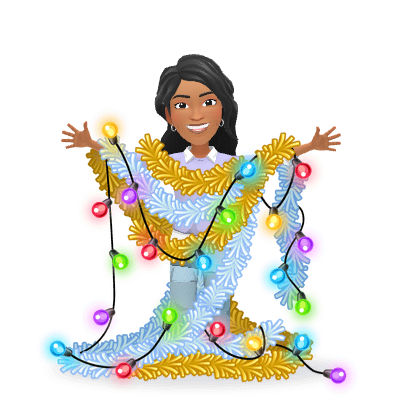 (I didn't know Featured images could play music.. do you hear music?) if you don't then listen to this:
I was taking a week-long break from blogging, mainly because I had no idea on what to post, and I just didn't feel like it. 🙃
and today I'll be doing a blog roundup!! ~ sharing the top posts on the blog😛
Total posts published in 2020 ~ 75 (not including this one and I started this blog in June)
sooo, here are the top 10 out of all of them!! (Ordered by most viewed, liked and I also included a couple of my favourite blog post)
10.
This one is one of the first 10 posts on this blog. (TLWOF stands for The Lively Week Of Fun, incase you were wondering. TLWOF was the first blog series I did) I did this because I was SO bored and figured that most of you were as well, so I put together a list of things I did, and plan to do in quarantine – when I'm bored😆
9.
This is another post from TLWOF – and a lot of you really, really liked it. I wanted to make this a series… (should i?) but, I didn't find anything interesting in my journal. (maybe I'll make next year's journal more interesting🙈🖖)
8.
This one is suggested by my mom. This one is a book reviews + recommendations post – so check it out if you're looking for new books to read😜
7.
This one is about finding inspiration for blog posts ideas, having a blogging schedule + a downloadable blog post planner. If you select "Blogging with Evin" in the categories section, you can find lots of tips, tricks and blogging advice😜😁
6.
The introductory post to Quarantine Vlog Diaries – I'm changing the name to Quarantine BLOG Diaries, because, y'know, a vlog is like a video? and I write blogs..?😅😂 anyways, I still do this series and I recently posted QBD #4.
5.
A tag-fest!! I did around 5 tags here, and this post has over 100 comments🙈😮 I think this one is popular because you get to know a lot about me..(and maybe because I left open invitations for all of the tags I did😂)
4.
This is one of my favourite posts I've ever written – Walls is my favourite solo album and this was my first time doing an album review. (I was also really happy😄 that quite a few of ppl who hadn't heard of Walls listened to it after reading the review)
STREAM WALLS
3.
oooh the top 3 ones… in third place is…….
Another post in which you get to know a bit more about me, and this also includes memes!😜😆
2.
This one is THE most popular post on my blog – most liked and commented on. This was also the first blog party I did, but it wasn't an actual blog party – it was a birthday party! It's closed now, but you still might want to check it out😜😆
1.
This is my favourite post of all time. (or my favourite one of what I've written so far) I cannot wait to reply to 11 year old me when I'm sixteen!! which is….half a decade away. oof. (I still remember every bit I wrote about. how?😂)
Those were the top 10 posts of 2020!! how many have you already read?🤔
Honorable mentions: (?)
Netflix & Prime Video🍿recommendations ~ Pt.1
My sistah's B'day!!🎂🤩🥳✨+ A guest post.
be sure to click on every link!!
I will be posting December's blogger shout-outs on the first day of 2021🥳😜
and….this is my last post in 2020!!! see you next year!!!!!!😂
Have a good day everyone!!! byee!!!😁💕