heyyyy everybody!! how's life been treating you? 😀
TODAY IS WOOBI'S BORTHDAYY!!!!!!!
I call her woobi.
it sounds like Ruby. say it out loud and you'll get it.
she's an ADULT.
she's shorter than me tho😂😂
WELL, ANYWAYZ,
SONG OF THE POST:
a couple weeks ago, in a post I asked you guys if you wanted my sis to do a guest post! (I was gonna ask her to do one anyways..😝) and some of you said YES!!
so I asked Ruby yesterday and she instantly agreed!
but it took her FOREVER to actually start writing the post🙄🙄🙄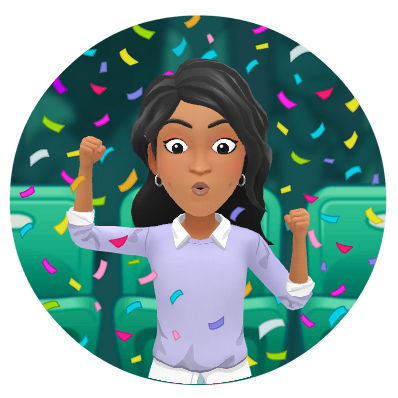 YAY!! she has already done a guest post a few months ago on my Blogger Blog!! (I don't post there anymore) you can check out her guest post here.
ALSO, STAY TILL THE END!!
Over to Rubbbyyyyy:
(the parts in italic are mine)
(I made her a bitmojii) (It's very preetyy!)
My first day as an adult!
Hello! As of today I'm officially an Adult!! . I have been looking forward to this day for a couple of weeks. The day started off well.
My close friends called me at 12:00 a.m to wish me and I got my first birthday suprise, my sister (Evin ) made two slices of heavenly (hehe) cheese toasts which we both had and went to bed by 1:00 a.m!😲
I didn't have class in the morning and the second best thing happened , I got the cutest wish from my baby brother( he's only 11 months old!🥺😍) . I got a lotta wishes from my friends and family.
Then I went to my grandparents house to visit them and met my best friend and spent some time with her. I returned home to find one of my favourite lunches!(Coconut milk rice, Mushroom curry and spiced egg curry).Then till 4:00 I did my college assignments and helped my sister decorate the house(which didn't turn out as we planned) (everything came down. I was sooo mad.) and my Mum with cooking.
Then I got dressed and my friends arrived at 5:00 p.m , only a few had come so we were chatting and laughing about our good old school days .
Two of my friends urged me to come upstairs , as I stepped out they blindfolded me and took me upstairs, where i found the rest of the party with a cake! It was a pleasant surprise ( till they made me cut the cake) 🙄 and then they smeared the cake all over my face 😶.
Then we came down took some pics , cut another cake( which was not smeared , thankfully) . The table was set with an array of our favourite street food all prepared by my mum!. We enjoyed eating it and took some snaps. Then we settled down till dessert😂and decided to pass the time by playing games . We had ice- cream for Dessert and all my friends left around 8:30 p.m. (I was super tired, and fell asleep by 7:00 pm, and I woke up again at 11:00 pm to tell Woobi to start writing her guest post😂)
I was too tired but also was excited to open my presents! I got some amazing, and heartfelt presents from all of them!. (I gave Woobi a collage of our photos over the years and bookmarks!!) Then I decided to end the day by talking for some time with my mother and by watching an episode of "How to get away with Murder" which is halfway through, so I'd better get back to it or I'd forget the plot😅.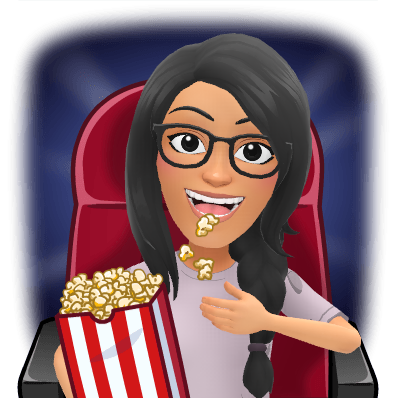 It was a pleasure sharing my first day of Adulthood with you guys!
Do comment what you think about the post! Have a Nice day☺.
That was WAY shorter than what I wrote about my birthday, but Ruby did an AWESOME JOB!!
it's super late, and I'm very happy that I can get this post published before the end of the day🥱🥱😄
Thank you for reading, see you on Friday with the 4th and the Final part of Blogging with Evin!
Until then,
LAST POST ON A CURLY SUE'S RAMBLINGS: Last week of the Avenue of Art! Results+challenges!
ahhhhhhhhhhhhh nooooooo I forgot the featured image 😦