IT'S MY BIRTHDAYYYYYYY!!!
AND WE'RE HAVING A BLOG PARTYY!!!! A 5 day long blog party!! (This party ends on the 18th of August!)
YAYAYAYAYAYYAYAY!!!!
today, I turn 12!!🎇🎆🎉✨🎊🤩🤩🤩
(how can I forget the bitmoji?)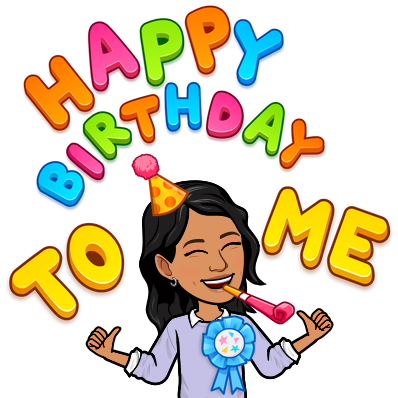 Before we start the partayy……………………. I want to say………….a huge…………………………
For being here and for coming along with me in my blogging journey!!💖
Now let's BEGIN!!! ( I have LOTS of food this time) and whenever you see a music video and this text👉 "Start playing this song!" You should play the video!!!
ZEE THEME IZ: BIRTHDAY, FOOD, MUSIC (1D) AND BITMOJI!!!! (all the things I love)
Here are things you can do!
EAT!! DANCE!! HAVE FUN!! TALK TO OTHER PARTY GOERS! INTRODUCE YOURSELF IN THE COMMENTS! REBLOG!!!
Start playing this song!!!
*confetti everywhere*
First up, we have SOUPS!
I'll get the noodle soup, thanks! what are you gonna get?
Start playing this song!!!
OOOHHHH I LOVE THIS SONG!! get on the floor everybody! it's time to DANCE!!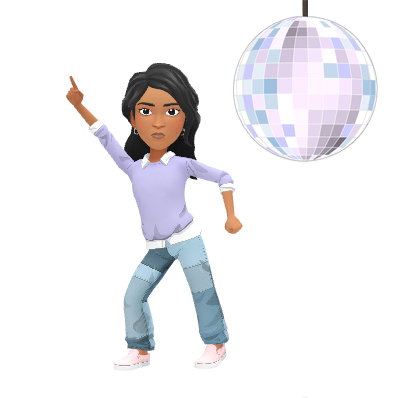 woo-hoo! Now tell me that wasn't fun🤪🤪🤪🤪
get some appetizers/starters: mmmmm
Those Churros look SO good!
Start playing this song!!!
Yay! Are you having fun?
let's stop right here!
if yo have not played any of the songs I've put here, THEN START PLAYING ONE RIGHT NOW!!!! TRUST ME, THEY'RE ALL AWESOMEEEE 😉
Go to the comment section RIGHT NOW!! and follow these steps:
Introduce yourself, your name, where you're from, what song you're listening to, what is your blog called (important! DO NOT LEAVE ANY LINKS AS THEY MAY GO TO SPAM!! and I may forget to approve those comments! Please don't leave any links!)
You may ask, "how will others find my blog if I don't leave my link?" well…..That isn't a problem, 'cause your name when you comment is linked to your blog! so when a blogger clicks on your name, they can find your blog!!
Say what you're eating right now.
go to other blogs, comment there and invite them to the party!
talk with others, meet new people, make new friends!
stay in this party for at least 15 mins! so you can talk and join in on the fun! (or you can keep checking back if you want to!) And, this party is 5 days long!!!!
Reblog this post, invite more people!! That is, only if you want to😝
AND guess what?
THE best party goers will get featured in my blog posts!
AND, My goal is to get this post to 100 likes and 200+ comments! I mean…………..WE GOT THIS! Can we do it?
My fav Indian dishes: (give them a try! they're SO good!)
Okay I straight-up LOVE Indian food!
How did I forget rice?
Start playing this song!!!
Let's have some smoothies! (it's a weird order, I know)
Eh, I don't rlly like smoothies, I'll pass on this.
Now itz time for………. PIZZA!!!!!!Mmmm
IT'S TIME FOR………………………………… DESSERTS!
How… HOW CAN WE FORGET ABOUT THE BEST PART OF EVERY BIRTHDAY PARTY?
THE CAKE!
I had to get 2 cakes…… for all of us!
now you have options! (like seriously, am I not the best?)
Woo-hoo!!
Time for return gifts!!
all of these are for YOU! As a thank you for coming here! what do you think are inside these boxes? COMMENT!!
QUICK POLL:
DO YOU THINK I SHOULD MAKE A BIRTHDAY VLOG NEXT WEEK?
Start playing this song!! (Ohmigosh this one is hilarious 😂)
THANK YOU EVERYONE, FOR COMING HERE TO EAT. AND DANCE. AND LISTEN TO SONGS.
But, THE REAL PARTY IS IN THE COMMENTS! COMMENT SOMETHING RIGHT NOW! AND FOLLOW ALL OF THE THINGS ABOVE!!!
ARE YOU READY TO PARTY???🥳🥳🥳🥳