*This is a diary of the 5th and 6th of Aug
Today is my Grandma's Birthday!!!💖🎊🥳🎉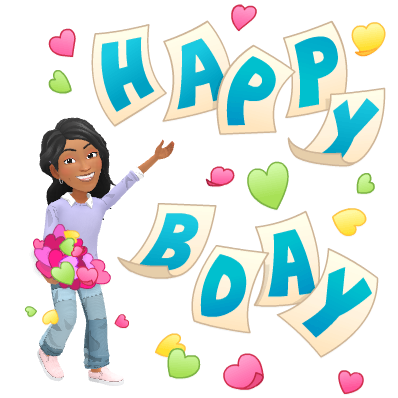 My sistah and I were making a scrapbook for her, but then we only did the front page and we were exhausted. So were going to do a PHOTO FRAME! with 4 photos✨✨✨
I haven't done a QVD in a while! if you haven't read Quarantine vlog diary #1, check it out here!
This gonna be SO MUCH FUNNNNNNN!! I'm showing you the ULTIMATE blanket/cushion fort that I built on the 5th of Aug with my sistah! [I did most of the work🙄]
but before that, in my Q&A collab I showed you this bitmoji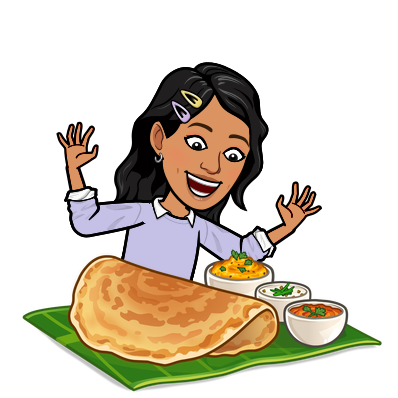 and asked you to guess what the food was! some of you got it right:
Great job!! The food was DOSA! [It's just like pancakes, but the spicy version 😋]
[still shocked that bitmoji has one with a Dosa!!]
NOW, I'm actually gonna show you THE ULTIMATE FORT EVER!
[I'm not supposed to post today…… but ummm I'll try to post only twice next week. C'mon Evin ahhhh]
Doesn't it look EPIC? It's built in our living room! What I needed to build this fort:
4 chairs
lots of Cushions. [its literally made with cushions! That's why there's only ONE pillow inside the fort!]
3 Shawls [ Blankets were too heavy]
Lots of clothes pins
hard work
It took like 20 mins to build it?
The entrance is this way!
Yes, you have to crawl your way in XD.
Only VIP's [me hehe] can go through this entrance. 🤣😂🤣 OR, if you have a pass/ticket, you'll be let in 😆😉😏
What you can do inside:
Eat
Sleep
Take photos and selfies
Attend online classes
watch TV
Watch Netflix
You can do ANYTHING! [except for standing up. That is BANNED IN THE FORT]
I haven't done anything in the fort YET.
I actually built a BIGGER and a more EPIC fort in April. [In my room] It was so big, like the size of the whole room! It was there for 3 days? Then my sistah took it down🙄🙄
I also had room service! [which means I made money through a FORT!! how amazing is that???]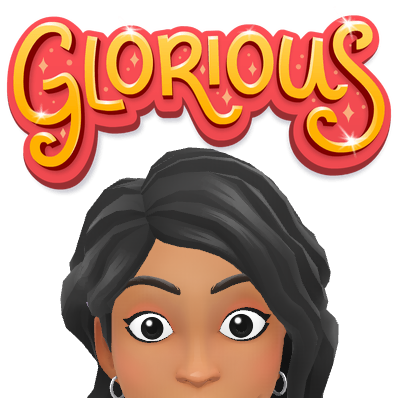 I'll see if I can find pictures of THAT fort. *looks for pictures* *didn't find any* *comes back*
I didn't find any pictures!!!! whyyyyyyyyyyyyy 😶😑
BUT, I did find a picture of Tom, My cat on his birthday! look here:
ehehe.
Wait!! That's not it!! I write about what happened the whole day in a QVD. (All of this is what happened in the morning ✨)
I had to go to my physics online class. (We're learning about time, distance, speed velocity and all that stuff. it's so hard!!!!🤯🤯🤯) After the class was (finally) over, I made some sidebar graphics for mah blog!! (I changed them🤩)
I had to prepare for an online quiz on India's first war of independence. (It wasn't that hard, coz I already know some stuff about it and it's pretty interesting 😜)
After some studying, I worked on the guest posts on my travel blog✨
ahhhhhhhhhhhhhhhhh noooooooooooo………………….. I forgot to continue this post!!!! [it's now the 6th of Aug]
After I did some studying, I found a new series on Netflix and watched a couple episodes [I'm gonna be doing a Netflix recommendations post soon😋]
OH NONONONONO. I FORGOT ABOUT MY ONLINE TEST!!!!
*LUCKILY, I was able to finish 25 questions, just before the test was closed.
[yes, there's a time limit]
Then……………………….. I watched an episode of Just add magic [itz amazing] with my mom!!!!
then I went to sleep hehe.
The next morning, [6th Aug] Nothing happened, let's skip to the part where I made pancakes! At home! As an evening snack!! What? I was bored…😑😑
I made 3 stacks!! Unfortunately, I forgot to take pictures. only realized that after I finished eating😶😑😑 BUT BUT BUT, I do have a picture of pancakes that my sis and I made for my mom's birthday in may!
My mom ate this stack, coz as you might know, I HATE BANANANANAS.
Then I attempted to do a headstand. Kept falling over.😭😭
How do gymnasts even do that?
I watched TV and ummmmmmm I think I went to sleep after? I forgot😅😑
yeah I think that's good for this QVD.
I hope you enjoyed!
P.S. You still have 5 days to sign up for the blog tour! 3 of you have signed up: the Blog Tour schedule will be announced on the 15th of august! Sign up here.
~The Curly Sue.