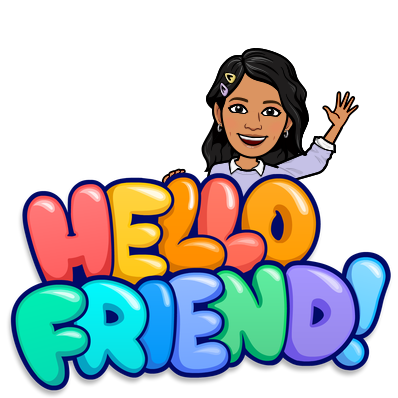 I'm just gonna have my intro as a bitmoji from now. You know I love using them.😂
And yes! I changed my theme. I figured it'd be hard to scroll through all of my posts [because my old theme didn't have a post excerpt option] So I found one with it! Now it'll be much easier for you to read my old posts too! I also designed lots of featured images today! Do you like this theme?
Anyways, today I'm here with a Q&A with Srisha from Sky and Soil! She is SO funny and her blog is one of the most funnest blogs ever! [yes, Funnest is a word.] You have to check out her blog and follow. HAVE TO.
We asked each other 10 questions and here are her questions and my answers for them! I know we were supposed to do it the opposite way, but we got things mixed up. 😅😆😉😊🤩:)😏😛 Read Srisha's answers to my question on her blog!
What do you consider your best physical feature?
My hair! Idk XD
If you had to live in another time period, what would you choose?
I don't know.. hmmm But I'd go back 4 years. 3rd grade was THE best. Does that count as a time period?
If you had Aladdin's magic carpet, where do you want it to take you?
New Zealand!! So I can see my cousins!!
What has your hardest goodbye in life been so far?
Losing my 2 dogs, berry and Betsy.
What's the last Lie you told?
I.dont remember.
If you'd want to be in a movie/a Netflix series, What would it be?
I think I'd be part of Alexa and Katie [Netflix series] or the Harry potter series. [Duh] or maybe a dog movie. ❤
What do you consider the ultimate comfort food?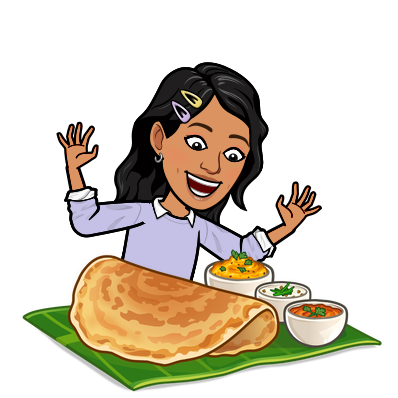 What is the one thing most people don't know about you?
People say I'm VERY BUBBLY. I am, in the blogosphere .But I am an introvert in the real world.
What embarrases you the most or what has been your most embarrassing moment?
When your teacher asks you a question and you say the answer , VERY LOUDLY and it turns out to be wrong. *smh*
What did you last laugh at?
at an inside joke, with my best friend 🤣
Those were some FUNN questions!! I enjoyed doing this Q&A!! bye everyone!!